Personal One-on-One Support of an RN with
Over 31 Years

of Experience

When you work with Susan Cothran at "Suzi Q Helping You" you will get the best of both worlds, education and a health care plan that fits your budget while matching your needs.
---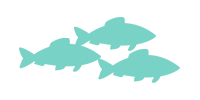 ---

Health Care

Any Doctor, Any Hospital!
24 hour coverage, on or off the job
Portable coverage
Quality coverage available for periods of critical illness
Wellness & Health screening benefits available
Save Money And Time By Choosing The Right Health Care Plan
Navigating the Marketplace is challenging and time consuming. Working with an experienced professional provides time saving benefits so you won't have surprises down the road.
Message Me
"
I am a retired nurse of 31 years and eager to provide help and guidance to the people of this great country. I stand by and mission of HOPE: Helping Other People Everyday, and give sincere and truthful assistance to anyone I contact. Seek and you shall find, knock and the door shall be opened...I believe this wholeheartedly! If you need help in navigating options for the best health benefits for you or your family, allow me to be that guide. I am here to help!
- Susan Cothran
The Simple Steps We Take Together
1
Call or
message
me today

2
Walkthrough
various benefits
& options

Get Started
Humbling Feedback From Incredible Clients
"
I met with Suzi a few times and enjoyed our conversations together. She is a genuine woman that's only mission is to help others. If you or anyone you know needs health insurance, I am confident she can get you a truly personalized policy!
- Brittany W.
"
Susan, I cannot begin to thank you for all the help and time you put in to help me get insurance for my son who has severe psoriasis and needs biologic shots. His shots are now on order so he can have relief, free from pain, and the red splotches all over his body. You were the only person who would help me when no one else would. He lives in Nevada and you live in Tennessee, and by the Grace of God you called me when everyone else in Nevada just ignored my pleas for help for my son. If there were more people in the world like you the world would be a wonderful place. Thank you again, Susan for all you have done 😍❤
- Michelle H.
Start Getting the Health Care Coverage You Need!
No matter what questions you have, I'm here for YOU.
Get Covered
Contact me today and avoid the headache of navigating the marketplace on your own and finding surprises later.
(865) 290-2360
2240 Sutherland Ave,
Knoxville, TN, 37919